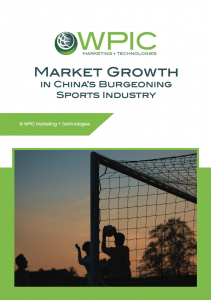 Market Growth in China's Burgeoning Sports Industry
As China's economy has grown and its population has become more affluent, citizens of the Middle Kingdom have evolved into one of the world's most powerful consumer populations. Reports suggest that thanks to government policies, there has been a significant increase in household discretionary income among Chinese consumers, which has led to weighty increases in the wallet-size of China's buyers.
Economic growth in the world's most populous nation has created significant con- sumer interest in a variety of different lifestyles, including what has traditionally been perceived as Western health trends, with a focus on sports equipment and athletic wear. What's more, as the zeitgeist of conspicuous consumption becomes a global reality, Chinese shoppers are turning to iconic global sports as brands beacons of authenticity, functionality and style.