China's Qixi Festival in 2021
Traditional Chinese Valentine's Day, known as Qixi Festival, falls on August 14th in 2021. It's one of several days of romance celebrated every year in China – and an increasingly important shopping festival that brands should take note of.
Check out our infographic below to learn what sells during China's Qixi Festival.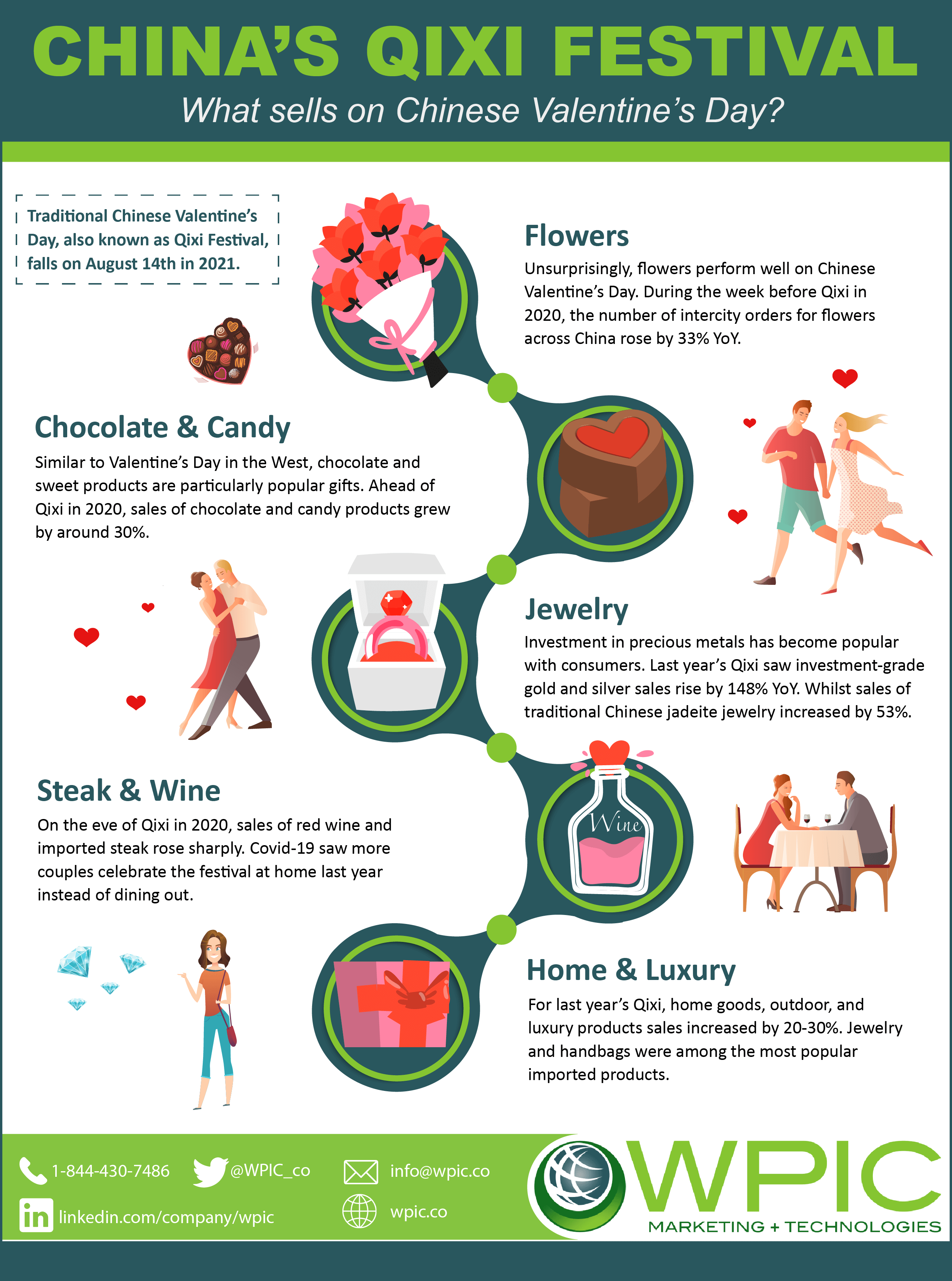 Up next: Key takeaways from China's 618 shopping festival in 2021