11.11 Singles' Day 2022 Recap
You might think that the most important day of the retail calendar is Black Friday or Cyber Monday. Maybe you think its Amazon Prime Day? Well, if you guessed those, you'd be wrong.
The biggest retail event of the year (measured in total sales and number of shoppers) happens to take place in China each November.
Singles' Day, also known as 11.11 or Double 11, falls on November 11th and is an annual e-commerce shopping event that was initiated by Chinese e-commerce giant Alibaba in 2009. Today, it is a massive promotional festival that is observed by virtually every e-commerce marketplace and digital platform in the country.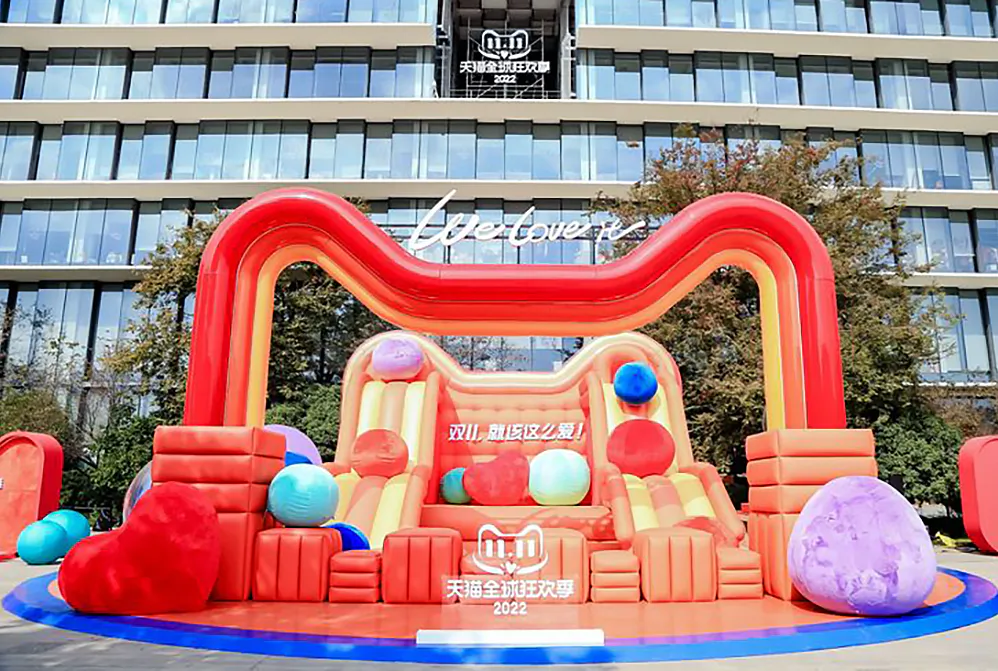 What started as a day to celebrate the unattached has now become the world's largest consumer purchasing event, which far surpasses both Black Friday and Cyber Monday in the USA — combined. The retail event has been consistently breaking sales records year by year.
So, how did the 2022 11.11 Singles' Day shopping festival perform? Let's take a closer look.
As the biggest annual promotional occasion in the market, 11.11 represents a massive opportunity for foreign brands in China. This year, over 1,000 foreign brands on Tmall Global achieved more than 100% year-on-year GMV growth during the 11.11 Singles' Day festival.
And as the actual promotion period gets longer and longer, more and more brands have the opportunity to drive revenue. Pre-sales this year started on October 24th, which allowed Chinese consumers to start filling their carts. Then, the first-phase sales period ran from November 1st to 3rd, which allowed brands to test certain promotions and adjust their strategies for the big day on November 11th.
What were the results?
While many evolutions and movements are taking place in the Chinese consumer space (both macro and micro), including tough competition for Tmall from emerging platforms like Douyin and Kuaishou, the 2022 11.11 shopping festival still delivered results in line with last year's GMV performance.
Here's a recap of 2022 Singles' Day:
1. Customer loyalty over short-term revenue spikes
While it has been a tradition for brands from across many different product categories to offer mega discounts and deals on Singles' Day, this had the potential to catch merchants in a dilemma. While doing this boosted short-term sales and new customer acquisitions, it had the potential to erode margins for those brands in China. This year, however, the festival had a different focus.
2022's 11.11 promotions were focused on offering exclusive products and rewarding loyalty, rather than offering discounts.
11.11 Singles' Day 2022 Promotions on Tmall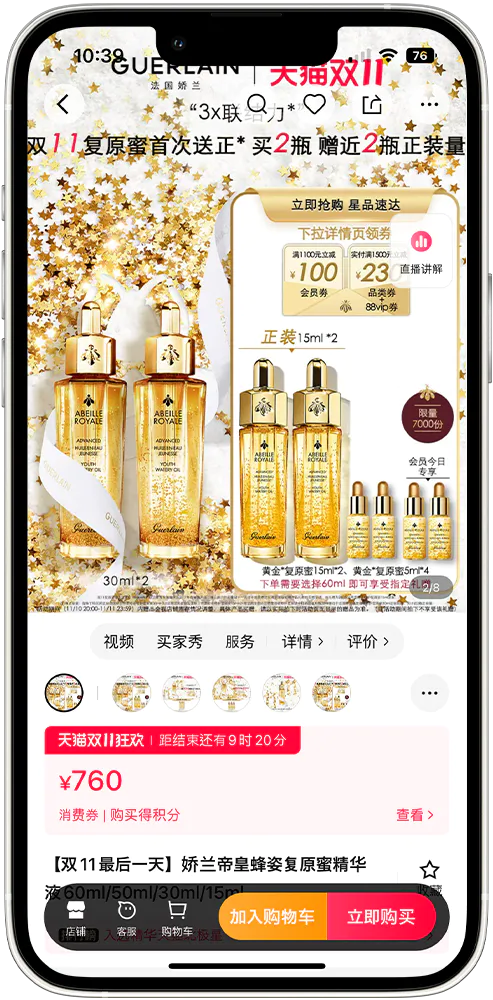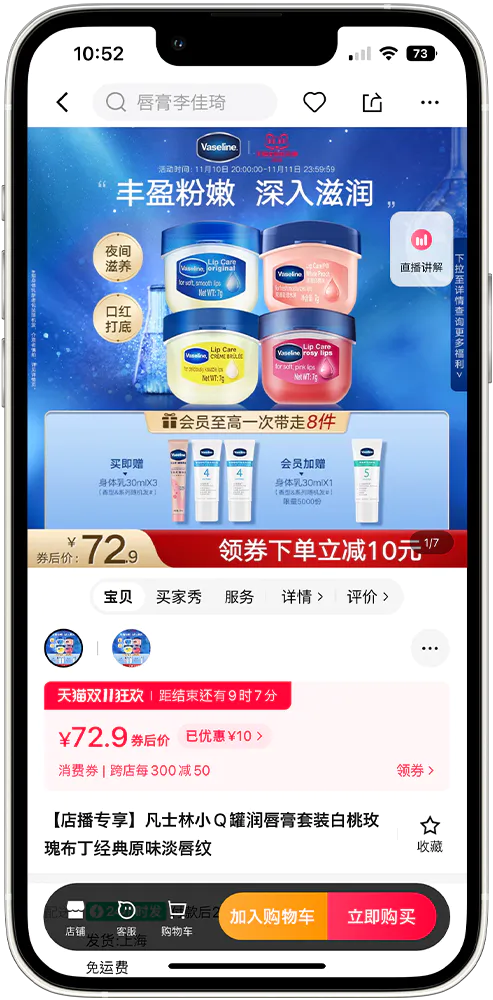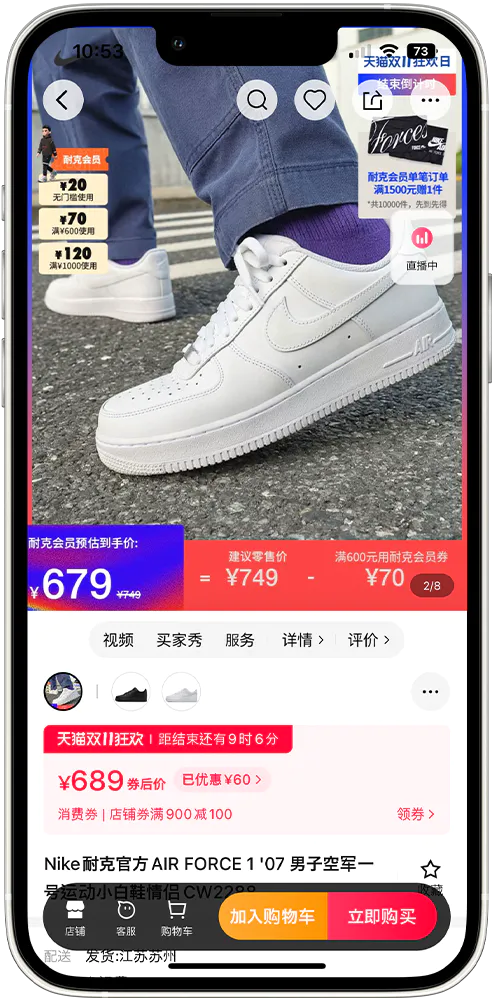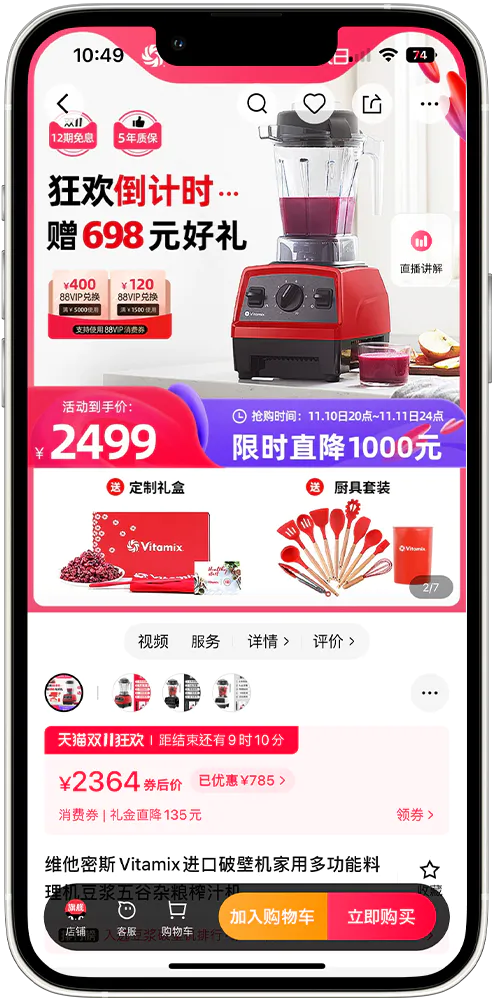 Marquee names such as The North Face and Estée Lauder used the shopping extravaganza to reach and lock in customers in long-term relationships by offering lucrative loyalty programs. They rewarded members (aka loyal customers) with exclusive promotions and offered repurchase coupons to encourage customer stickiness.
Was it working?
According to Alibaba's data, 82 brands surpassed US$13.8 million in sales from their "member-generated" sales on November 1st alone. That same day, 2,700 brands saw members contribute more than 50% of the sales.
This performance bodes well for both platforms and merchants, as the Chinese market matures, and brands look to drive strong customer lifetime value (LTV).
2. Livestreaming is here to stay
China's leading livestreaming powerhouse KOL, Austin Li, dubbed the "lipstick king" for selling 15,000 lipsticks in five minutes, returned to the digital airwaves promote two luxury limited edition watches ahead of 2022 Singles' Day shopping festival.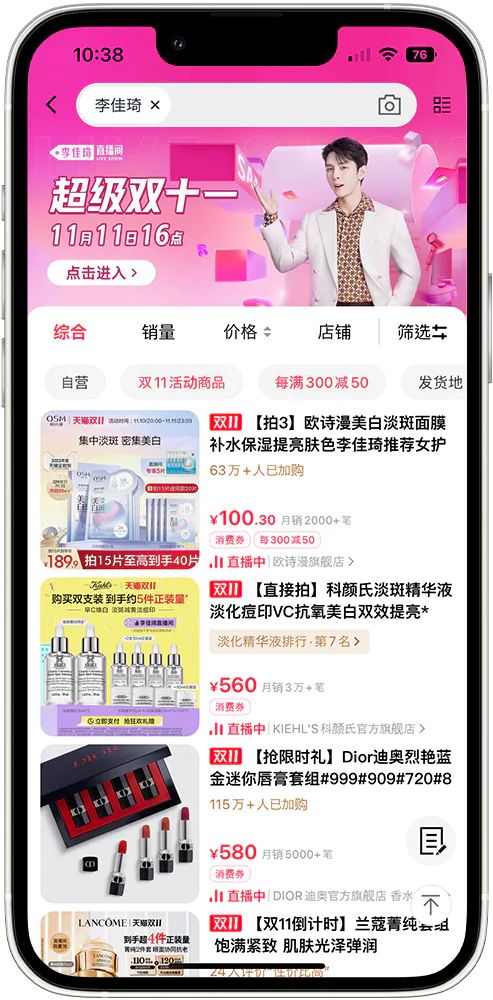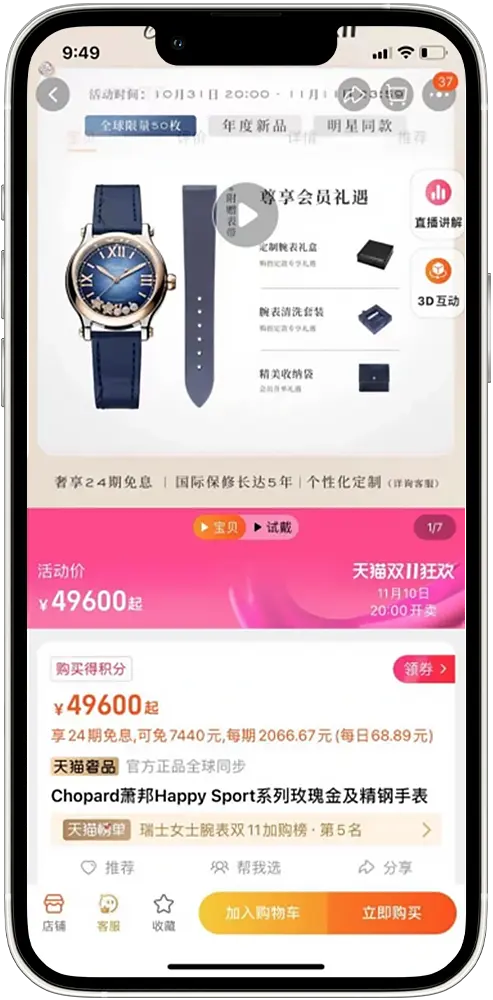 The event was a massive success, as more than 10 million users tuned in for his November 7th livestreaming session. The push for luxury goods comes after a period where Li had been focusing on more affordable products. It will remain to be seen if this focus on luxury goods continues, or if he returns to partnering with brands that sell affordable products.
What will be even more interesting to see is whether the format of KOL livestreaming, which has historically been one of the most popular mediums for driving Singles' Day revenue for brands and platforms in recent years, continues to maintain its popularity or begins to dwindle.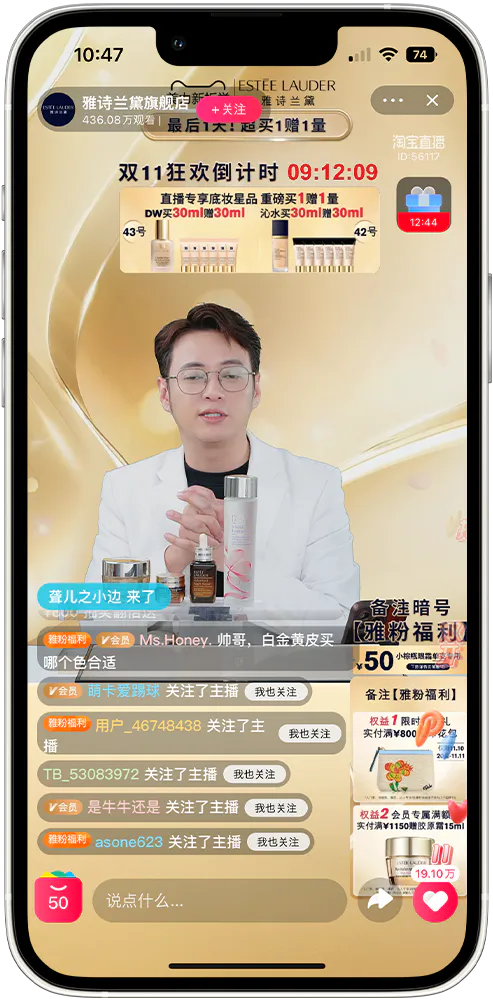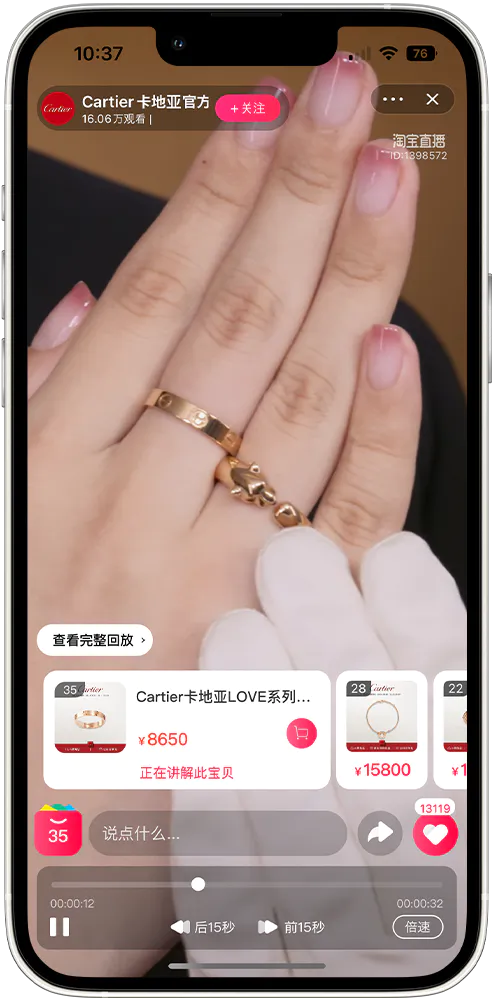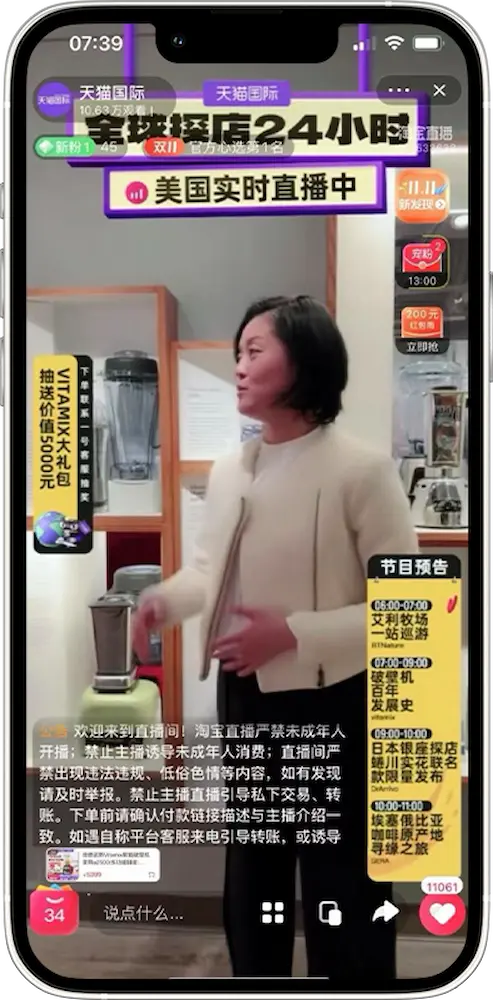 The promotions that big-name influencers like Li offered are now very similar to what brands offer at their own flagship stores. In many cases, discounts have been replaced with "gifts with purchase" and limited-edition sets. Many top global brands such as Guerlain also reserved their best 11.11 deals for their most loyal customers this year.
This, too, bodes well for merchants, as it allows them to focus on driving loyalty and sales revenue without harming their profitability in the market.
Furthermore, many brands in the market now have the livestreaming "know-how" and can attract millions of viewers in their own hosted sessions. Estée Lauder's own livestreaming session on November 11st attracted over 4.4 million viewers.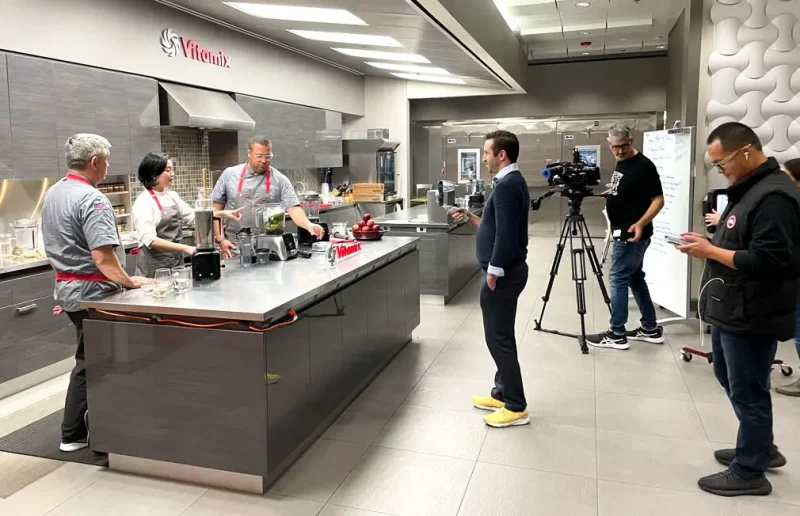 Meanwhile, WPIC's 2-hour livestream event for Vitamix's Single's Day campaign was viewed by more than 5,000,000 people and the recorded video reached over 100,000,000 consumers over the duration of the festival — that's more viewers than the 2022 Super Bowl reached in the USA.
So, while livestreaming is here to stay, brands are no longer only relying on high-profile internet personalities to drive viewership. Singles' Day merchants are now fighting for customer loyalty — which livestream-generated sales don't necessarily give ­— over short-term revenue spikes.
3. Trusted global brands are still a big hit
Amidst a global economic slowdown, Chinese consumers were still exceptionally keen to grab online bargains from trusted global brands during this year's Single's Day shopping festival.
Alibaba reported that 750 overseas brands on Tmall Global more than doubled their GMV in the first-phase sales period, when compared to last year's. On JD Worldwide, the company's cross-border e-commerce platform, transaction volume of over 500 international brands grew more than 100% year-on-year.
Historically, many luxury brands have been reluctant to join the shopping extravaganza for fear of damaging their reputations and brand perceptions by associating with heavy discounts. But, this year, over 200 luxury brands took part in Singles' Day as they saw struggling sales in Western markets and needed to drive revenue in China, the world's largest online market, to make up for that.
However, instead of only leaning on discounts, luxury brands like Dior and Cartier joined the festival in order to build brand equity with a much wider audience by focusing on the loyalty programs and gifts with purchases for their customers (as mentioned above).
4. Competition from Douyin
While Alibaba continued to dominate Singles' Day 2022, other players fiercely competed to get a share of consumer wallets over the two weeks. Smart brands are placing their bets across multiple platforms to maximize their respective reach. To that end, one of the main highlights in this year's Singles' Day was Douyin's participation and growing influence.
Douyin Commerce Livestreaming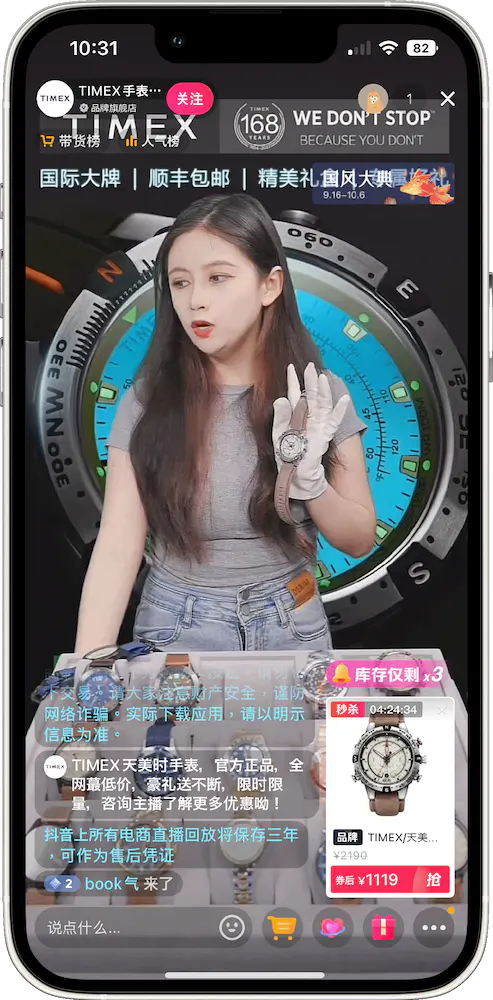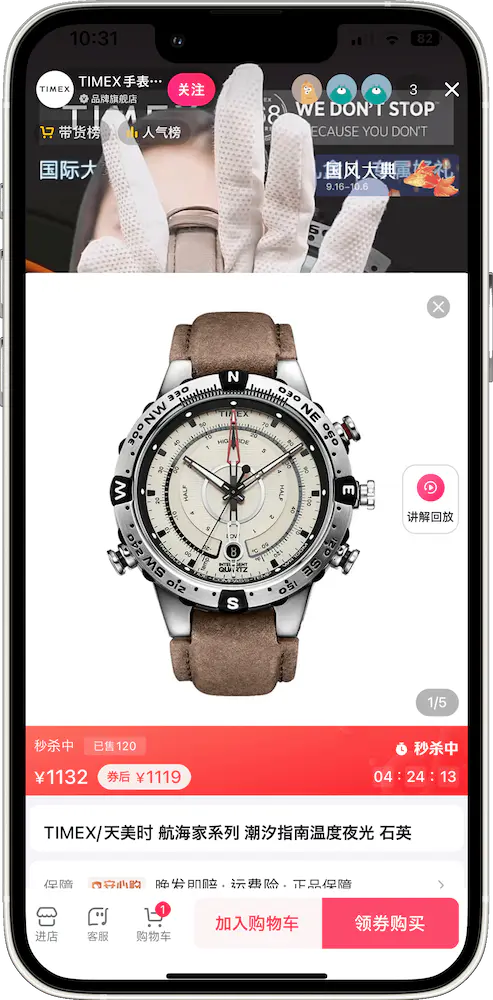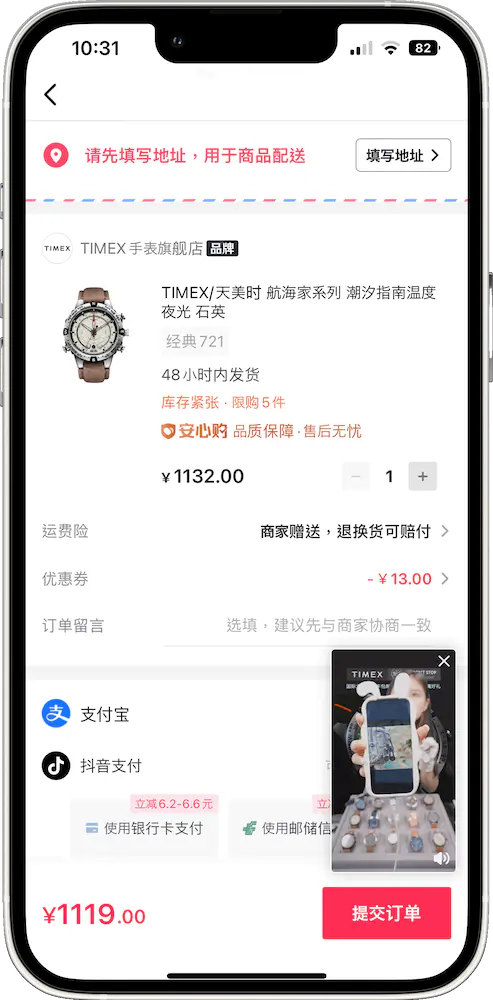 The ByteDance-owned short-video app took part in this year's 11.11 Singles' Day with a full range of promotions and activations, including livestreaming and low-price guarantees. Brands and consumers alike have been flocking to Douyin over the past year due to its unique interest-graph algorithm which uses artificial intelligence to match-make content to users. That seems to be working, as according to Douyin's data, sales volume was up 150% between January and June 2022.
 A new development Is that during this year's 11.11 Singles' Day shopping festival, High-profile KOLs moved freely between different major platforms like Taobao and Douyin, something that never happened before. Previously, top livestreamers were bound by companies to certain platforms. China's continued efforts to strengthen anti-trust enforcement in 2022 provided new opportunities for KOLs to operate on multiple platforms, which bodes well for both brands and their customers.
5. Hot sectors include beauty and sports and outdoors
High quality products from both big and small brands have become Chinese consumers' favoured choices across all product categories during the annual 11.11 Singles' Day shopping festival – especially brands from around the world.
In the first ten minutes of Singles' Day 2022 on JD Worldwide, the transaction volume of 87 global beauty brands increased 200% YoY, while sales of luxury fashion brands from LVMH Group including Celine and Fendi increased 18x compared to last year.
Furthermore, according to Alibaba, products in the sports and outdoors category saw strong growth momentum. The GMV of fishing, camping and skateboarding products sold in the first hour of 11.11 Singles' Day 2022 more than doubled compared to last year. In fact, Tmall sold more camping gear in the first 45 minutes of the pre-sale period than over the entire first day of sales last year.

Beyond those, other key categories also demonstrated strong growth this year. WPIC's Discripto™ data revealed that sales of pet food and pet supplies were up this 11.11 YoY by 24.5% while sales of health and wellness products were up 17.9% YoY.
While there had been dialogue around Singles' Day being more muted this year, the event still represents the world's largest consumer occasion each year. The record-breaking sales volume indicates that despite whatever challenges may exist, there is still massive consumer demand in China for high-quality imported products.
For many brands, 11.11 Singles' Day still represents the most important time of year for boosting revenue and driving brand awareness.
If you want to learn more about how to boost your brand presence in China and drive revenue during the most important consumer day of the year, contact us today.
Explore Our Recent Library
Stay on top of industry trends and best practices.